Services
Software Architecture
Software Engineering
Performance Engineering
Multicore Programming
Full Stack Web Development
About
DupWin AB is a Swedish single-person IT-consultancy company that is owned and operated by Kjell Winblad. The company is offering high-quality software architecture and engineering consultancy services.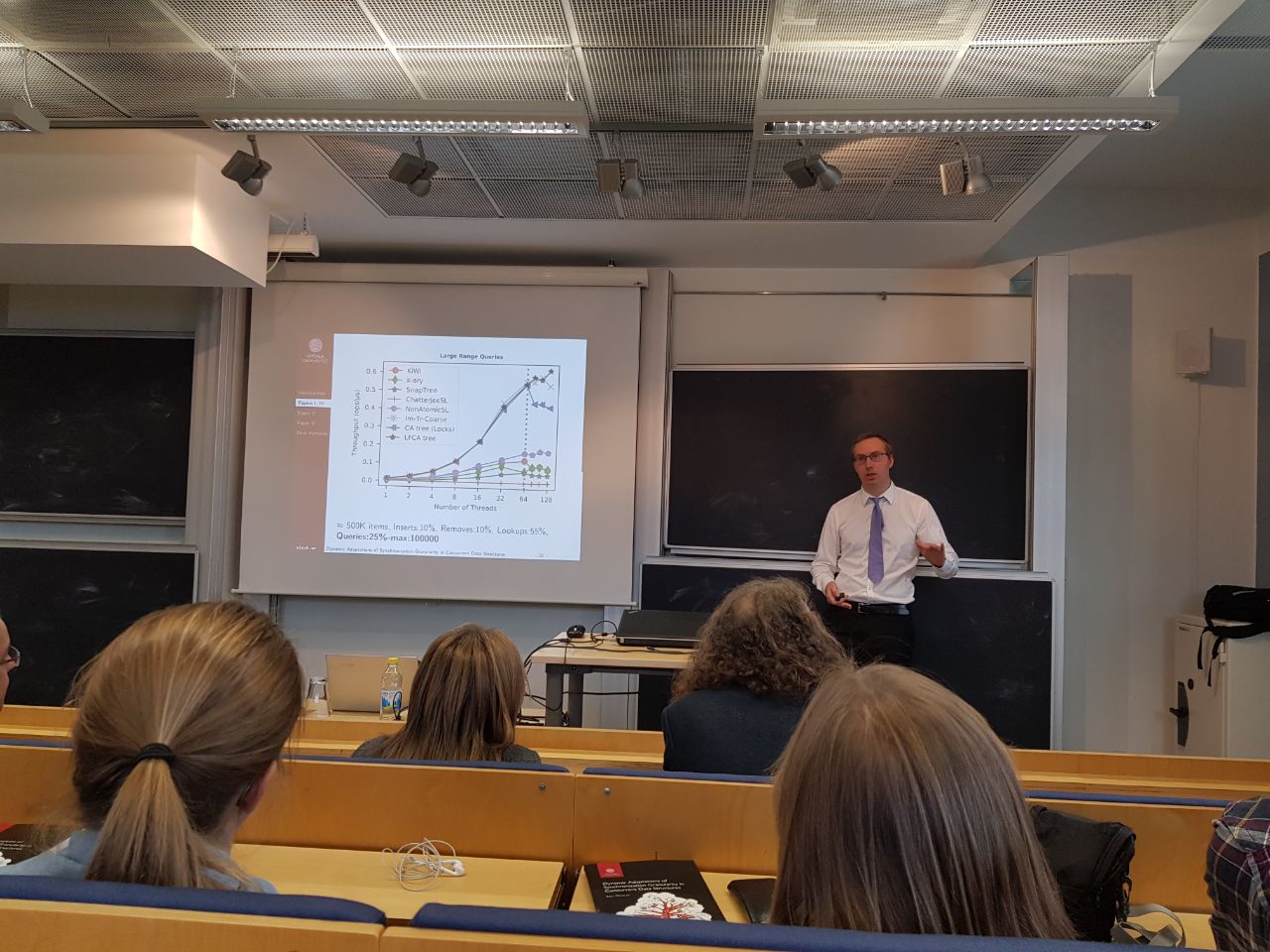 I am Kjell Winblad, the owner of DupWin AB. I love creating responsive and high-quality software systems that are enjoyable to use.
As a person, I am responsible, curious, and persevering. I love to challenge myself and learn new things. That is why I pursued a Ph.D. program focused on concurrent data structures and multicore synchronization after a few years of industry experience.
After completing the Ph.D. program, I have worked three years in the team that is developing and maintaining the open-source industry-strength programming language Erlang at Ericsson. In the Erlang team, I have, among other things, contributed significant scalability and responsiveness improvements to the Erlang run-time system.
With DupWin AB, I will give my customers high-quality software development services by leveraging the experience and knowledge that I have gathered from doing software development and research for over 15 years.
Expertise
Python
Java
C/C++
Scala
Erlang
Golang
JavaScript (jQuery, ReactJS)
Multicore Optimizations
Concurrency
Data Structures and Algorithms
Linux
Godot Game Engine
Education
Miscellaneous
Competed in cross country skiing until age 20 (finished top 20 in several competitions with the best Swedish skiers in my age category)
Top ranked on LeetCode.com (a competitive programming website)
Personal Best 10km Running: 36m 15s
Published papers in some of the top conferences and journal for concurrent algorithms
Loves racket sports (especially table-tennis but nowadays mostly in VR)
Does physical exercise almost daily (running, roller-skiing and swimming)
Contact
Name: DupWin AB
E-mail: kjellwinblad@gmail.com
Telephone: (+46)73 053 5089
Organization Number: 559331-0658
Address: DupWin AB c/o Kjell Winblad, Fridshyddevägen 15, 19136 Sollentuna